In three weeks, my nephew Elijah will be 10 years old. He is a ghostbuster. Nevermind that he couldn't find a proton pack; he came up with the plans to build his own (which, actually, Uncle Jeff mostly built himself, but Elijah is an excellent general contractor). He busts ghosts wherever he goes. He doesn't care that there are no other ghostbusters in town; that just means it's his job to bust those ghosts.
It's inspiring, really.
Look, I know you're going to think you should be doing things the way everyone else is doing things.
You need to get on that stage.
You need to re-create those sounds.
You need to meet that person.
And maybe you will play on that stage! Maybe you will get that perfect sound! Maybe you'll cross paths with that person!
Or maybe you'll play on a different stage, with a different sound, all because a different person than you expected met you in the coffee shop because you accidentally grabbed her drink order instead of yours and you struck up a conversation because she saw the book you were reading and said, "Hey, are you a songwriter? Because I work for a new licensing agency."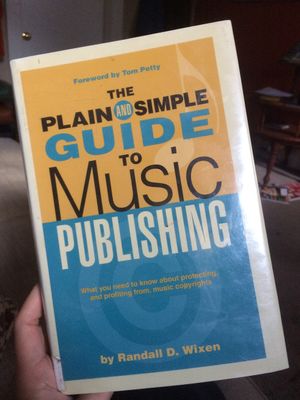 Take my advice (remember, I'm always really saying this to myself and just pretending I'm saying it to you): you are on your journey and your journey alone. Read books, listen to other people's wisdom, work hard. But stop trying to be someone else. It's exhausting and impossible.
Here's to being yourself, just like my nephew, who is a 10-year old ghostbuster and doesn't care if he's almost 3 decades too late. He's making it happen anyway.