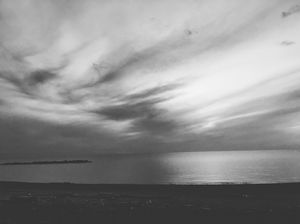 A friend of mine recently experienced the deep darkness of loss, where someone died whom she loved dearly. She was young, the death was unexpected and quick. Tragic. 
My friend and I exchanged text messages as we watched the incoming Facebook comments of well-meaning people attempting to make sense of the tragedy. I get it. It's what we do. But I wish we'd do and say less in these moments.
I won't write anymore here. Hopefully the lyrics and the song speak for itself.
Click here to watch the Facebook Live where I sing this song (at roughly the 3:00 timestamp in the video). Keep reading for the lyrics.
--
Hurt Like Hell
by Abbye West Pates
Some are gonna say God took her in the night 
So she didn't have to put up a fight 
They're gonna tell you God must have needed another soldier in his ranks 
But I want you to know 
I don't believe that's how it goes 
[CH1]
I know it's true there's not an answer for 
Everything in life 
So, why do we try so hard to explain it all away 

Some will say that he gives and takes away 
Does that mean that he's causin' all the pain 
Someone'll tell you it was just her time to go 
But I don't know who can believe that about their 18-year old 
[Bridge]
No, I'm not gonna tell you anything more 
I'm just gonna sit here on the living room floor 
While you cry your eyes out and chew on your fingernails 
'Cause it's OK for this to hurt like hell 
[CH2]
We know it's true there's not an answer 
Don't try too hard to explain it all 
[End Verse]
I know you loved her almost more than life 
And it's not fair, it's not fair 
It's OK for this to hurt like hell    [to CH1]
[End]
Some will say God gives and takes away 
I just want you to know he's with you in the pain